In this 10x7cm diorama, a cowboy is practicing his shooting skills on food cans. He stands on a desert terrain with his trusty horse next to him. You can see a tumbleweed, some branches, a skull, and some desert tufts around him. The cowboy is dressed in traditional western attire, with a hat, boots, and a gun belt.
What makes this diorama special is the attention to detail. The food cans look like they've been shot multiple times, with dents and holes all over them. The desert terrain has a realistic texture, and the tumbleweed and branches give it a natural feel. Even the horse looks like it's ready to take off at any moment. The scene captures the essence of the wild west, and I'm proud to say that my father was thrilled when I gave it to him.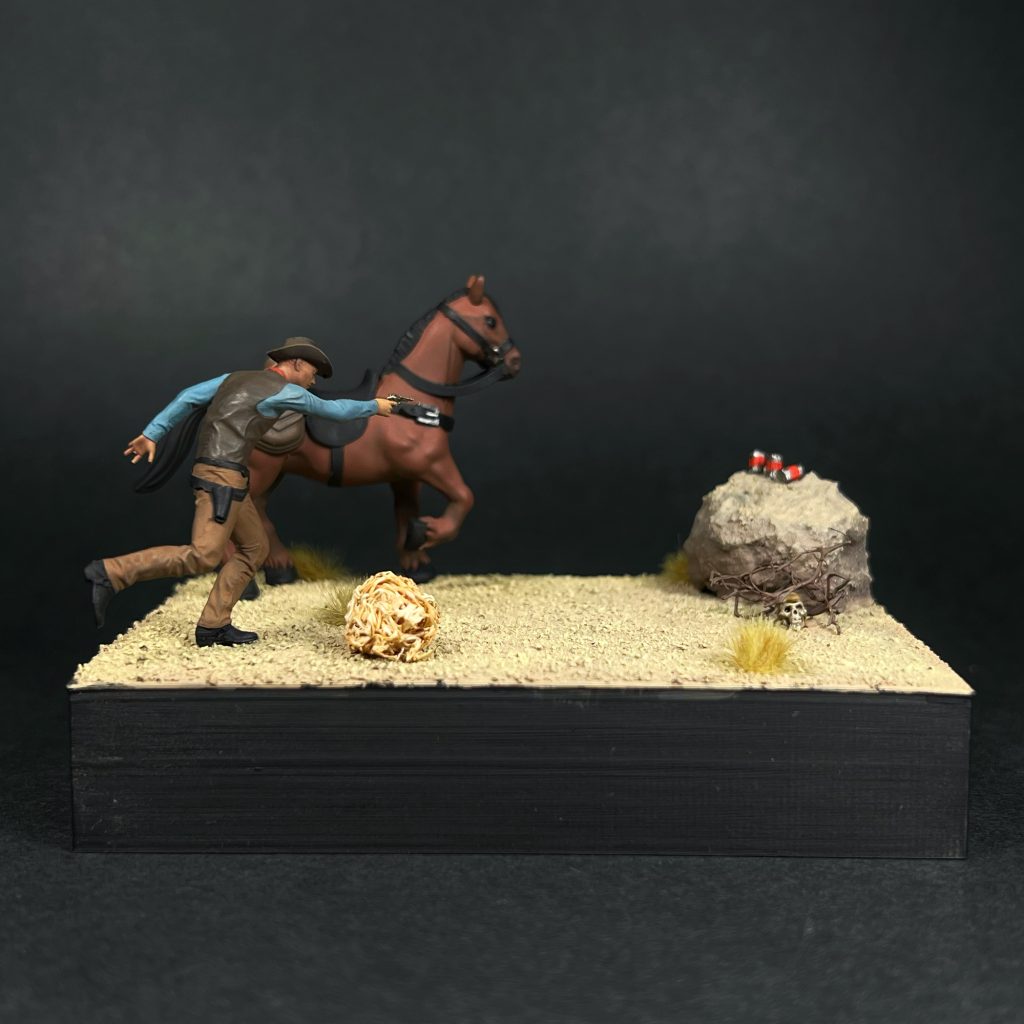 It was a joy to create this diorama, and seeing my father's reaction was priceless. It's a reminder that sometimes the smallest gestures can mean the most, and that's why I love this hobby so much.